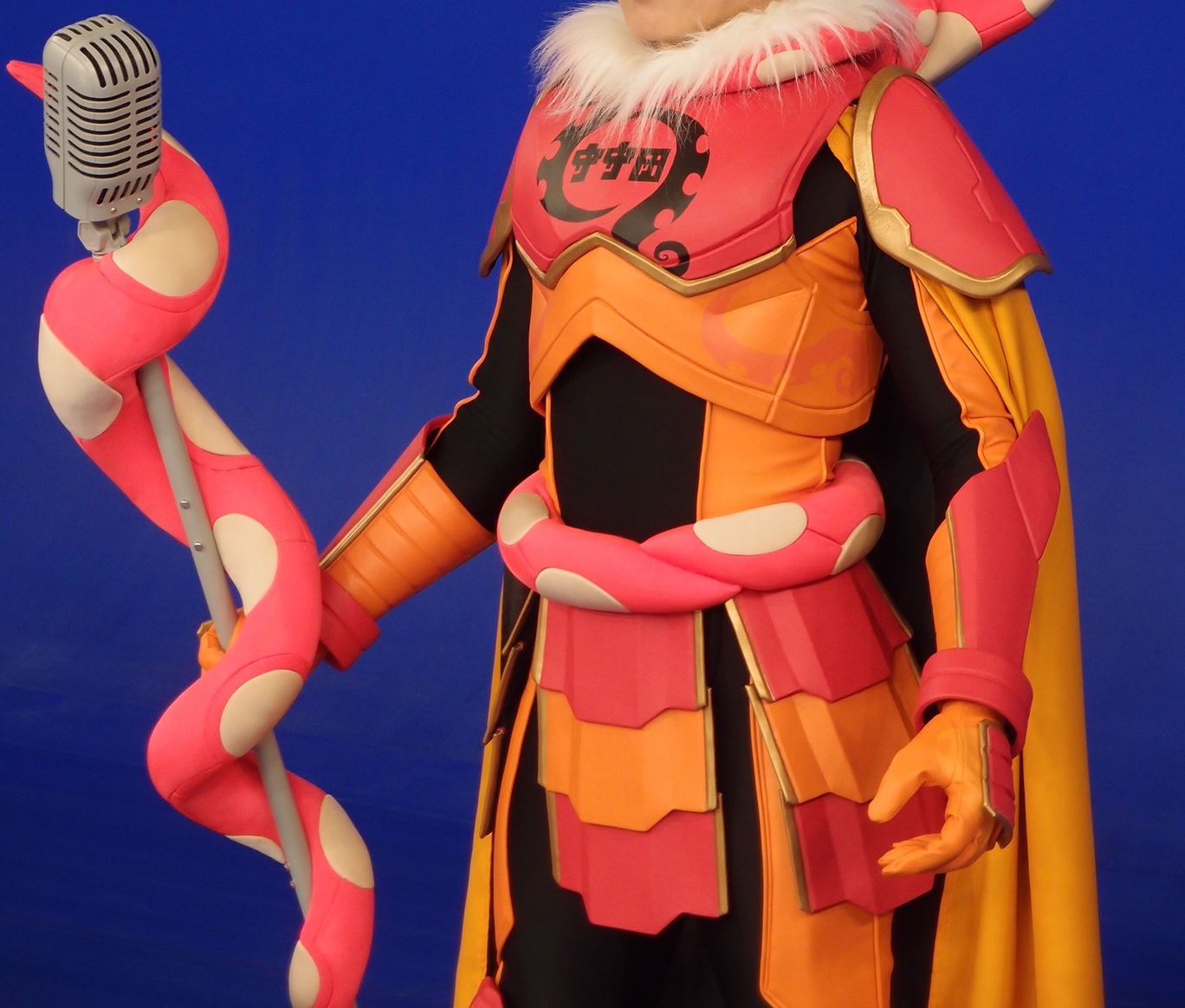 © NHK
BLAST produced the costume and head gear for "Marvelous Nishikawa" , a character appearing in < Tensai Televi-Kun YOU >,
an educational program by NHK E Tele airing since April 2017.
The props are built for durability, as it may be used for an entire year.
Because Marvelous Nishikawa is played by the singer Takanori Nishikawa,
we produced a micro-phone prop that matches the songs and performances the singer performs in the show.
>> NHK < Tensai Televi-Kun YOU > official website
■ Category        : Special modeling
■ Media        : TV (NHK)
■ Title           : < Tensai Televi-Kun YOU >
■ Production period  : 25 days (from size measurement and fitting to completion)
* Faces are blurred to protect portrait right.