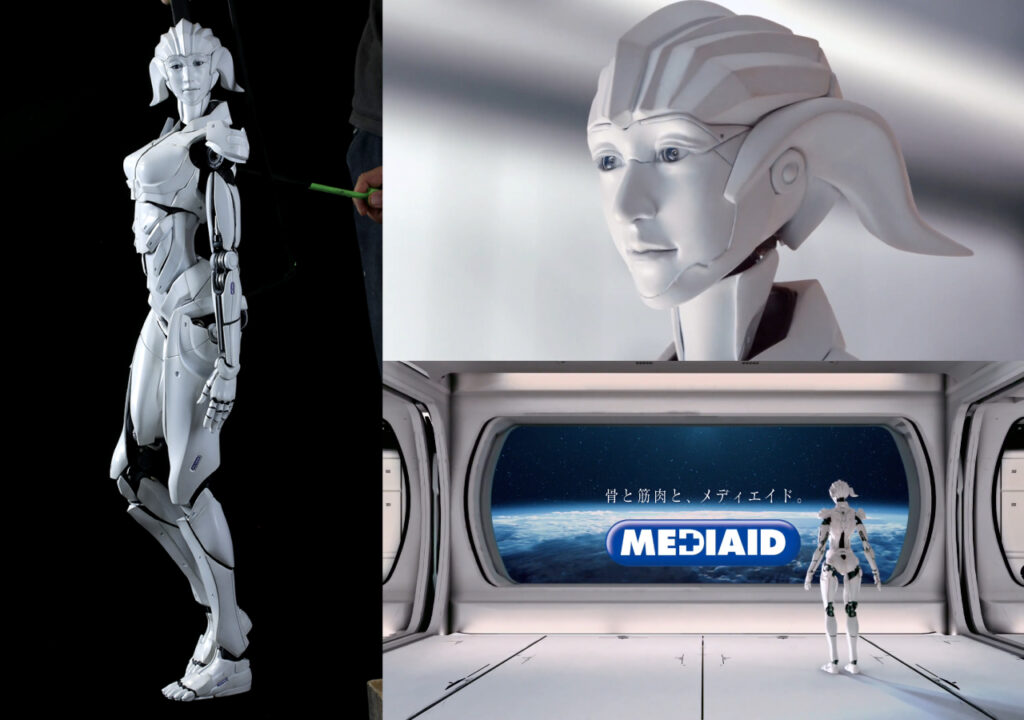 © NIPPON SIGMAX Co., Ltd
Zeppet produced and puppeteered the female android featured in the TV ad of MEDIAID. CG/VFX department of Blast Inc. took charge of the chroma key rendering and background designing and production.
The android character was designed by Yuki Yogo, a manga artist responsible for the comic versions of "Shin Majinger ZERO" and "Ninja Slayer". Based on the original drawings, Zeppet produced a high-quality rod puppet.
With the help of the company's high-precision, large-scale 3D printer, smallest details of the original design were fully materialized.
Zeppet manipulated puppet rods on the set, while Blast's CG/VFX department completed chroma key rendering and other postproduction works – a production style characteristic to Blast, a company equipped with the modeling and CG units.
<Interview by MEDIAID is published>
>> Creativity Enabled by Analog x Digital Collaboration: Vol.3 – Zeppet, a Group of Special Modeling Creators
■ Category : Special Modeling (Puppet), CG & Special effects
■ Media    : CM
■ Title    : < "MEDIAID" TV ad>
■ Production period :  40 days